View all posts
Insurance Policies Everyone Should Have
02/21/2023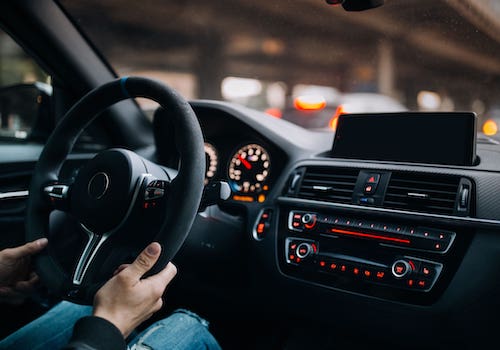 Capitol Credit Union is excited to announce we are partnering with CUFG to bring our current members affordable insurance options! With insurance, there are many options and types out there, so we're breaking down everything you need to know about the most essential insurance policies!
How Does Insurance Work?
The main role of insurance is to mitigate the impact on your finances that the hazards of life will have. Therefore, it works by transferring the costs of potential losses to the insurance service provider. You pay an amount to the insurance company at regular intervals and they in turn cover you financially when the event insured against occurs.
By covering the cost of unexpected expenses, insurance provides you with financial protection. Most importantly, insurance will provide you with peace of mind that comes from the knowledge you are taken care of.
Different Types of Insurance And What They Mean
There are many types of insurance policies for everything from your health to your vehicles, to your home and investments.
Life Insurance
Life Insurance will provide financial relief for your dependents. If in the event of your death, those who depend on you financially are likely to face financial challenges, it is a good idea to get life insurance. Premiums paid are based on your income and there is the option of including burial costs. Life insurance comes in two main variants. Whole Life Insurance covers your whole life while Term Life Insurance covers a specified period. Taking out a life insurance policy earlier than later in life will mean cheaper premiums for you.
Home Insurance
If you own the house you live in, you should consider Home Insurance. It covers your home against the effects of damage or theft. Look for a policy that includes provisions such as alternative accommodation while repairs are ongoing, rebuilding of the damaged structure as well as replacement of the contents.
Auto Insurance
Automobile Insurance is one of the most important types of insurance there is. To give you an idea of how serious it is, it's required by law in almost every state in the United States.
The effects of an automobile accident can be costly and auto insurance policies include several categories of coverage to handle the various possible outcomes of accidents. First, there is liability coverage to pay for injuries and damages you cause to others involved in the accident and their vehicles.
There is also collision coverage that covers damage to your vehicle, and comprehensive coverage for theft or damage to your vehicle caused by incidents other than road accidents.
Flood Insurance
Flood Insurance covers damages that are a direct result of flooding incidents. It does not come as part of a Home Insurance package and the policy is specifically for repairs or replacements resulting from the effects of floods.
Renters Insurance
Renters' Insurance works in almost the same way as Home Insurance. It covers you against damages and theft to your dwelling. It is important to note that in cases where your landlord has insured the property, that insurance will not cover your belongings.
Look for a policy that will cover your personal property and shield you against liability for injuries of others while in your rental. Many landlords will require a potential tenant to have renters' insurance.
Contact Us
Insurance Policies can be confusing and the sheer number available can also be intimidating. We are happy to announce we are now offering insurance options to our current members. Reach out today and see how our partnership with CUFG can help you save on your current policies: https://www.ccutx.org/insurance